Statistics
We have
257
registered users
The newest registered user is
tophatplatypus
Our users have posted a total of
46781
messages in
1109
subjects
Current date/time is Thu Apr 24, 2014 7:59 am
Welcome!

Welcome to Bearville Boulevard, Guest!

We are a Bearville forum, dedicated to making new friends and providing all the latest Build-A-Bear Workshop and Bearville news!

 
If this is your first visit, please read and agree to the rules,
here
.
Read the first issue of the BVB Newspaper here and find out who won LOTM!
Read all about our Easter Party HERE!
The Centre

Topics
Posts

Last Posts
Who is online?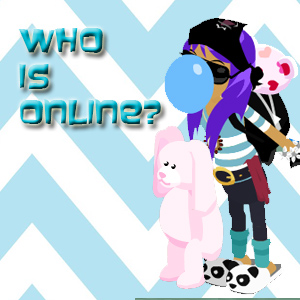 In total there are 13 users online :: 2 Registered, 0 Hidden and 11 Guests :: 1 Bot
Most users ever online was 112 on Wed Feb 26, 2014 8:26 pm

Registered Users: Nadia!, xNumb
Bots : Google
Members connected during last 24 hours : Ana, anika, Elsabells♥, High on Misery, Holly, Jay, Jenni♥, Lucipie♥, Maddy, majesticblueberry, MaliaStar4, Nadia!, NiallHoran♥, paradise., Samantha♥, Timi✌, xALLY, xNumb

No users have a birthday today
Users with a birthday within the next 7 days: skyeskater (12)

Legend : [ Administrators ] [ Moderators ] [ Graphic Gurus ] [ Trading Pawtrol ] [ Chatbox Moderator ] [ Event Planners ] [ Legend of the month ]
Statistics
Our users have posted a total of 46781 messages
We have 257 registered users
The newest registered user is tophatplatypus
New posts
No new posts
Forum is locked