Who is online?
In total there are
2
users online :: 0 Registered, 0 Hidden and 2 Guests :: 2 Bots
None
Most users ever online was
112
on Wed Feb 26, 2014 10:26 pm
BVB NEWSPAPER
Statistics
We have
450
registered users
The newest registered user is
Maci
Our users have posted a total of
130471
messages in
3034
subjects
Current date/time is Thu Dec 18, 2014 6:25 am
Welcome to Bearville Boulevard! We're a forum dedicated to bringing you the latest BV news and updates!
To join in on the fun and access the full site, please login or register today!
The Centre

Topics
Posts

Last Posts
Who is online?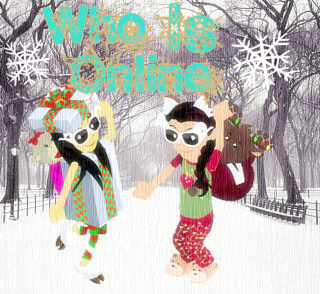 In total there are 2 users online :: 0 Registered, 0 Hidden and 2 Guests :: 2 Bots
Most users ever online was 112 on Wed Feb 26, 2014 10:26 pm

Registered Users: None
Bots : Google, bing
Members connected during last 24 hours : *Mags*, AbbyAllHeart, Ani, Anika., Ash, Audrey❆, augustღ, Camryn, cupcakestar, Destinyღ, Eleanor, etrd, goCards, Hazza, Maci, Maddy, Madeline, Marilyn, meghan, melancholic, Mirandaϟ, MJ FAN, Moose, Puppy, Pøtï, queenfaye✿, ReadtheRavishing, Sarabeth., Savanah, Sell❤, Sophia, Sophie Hood, Stacy❥, starbear❤, UmmItsAmy♡, Zoë

No users have a birthday today
Users with a birthday within the next 7 days: JuliannaCheerBear❥ (16), ✿мίςħέllέ✿ (17)

Legend : [ Anika's Arctic Angels ] [ Eleanor's Elves ] [ Sammy's Snowmen ] [ Sara's Snowflakes ] [ Administrators ] [ Moderators ] [ Chatbox Moderator ] [ Graphic Gurus ] [ Trading Pawtrol ] [ Event Planners ] [ Legend of the month ] [ Members ] [ New Members ]
Statistics
Our users have posted a total of 130471 messages
We have 450 registered users
The newest registered user is Maci
New posts
No new posts
Forum is locked