Timezones
Pacific Time Eastern Standard Time Mountain Time Central Time Zone South Africa United Kingdom Atlantic Time
Statistics
We have
580
registered users
The newest registered user is
wolf
Our users have posted a total of
287540
messages in
5057
subjects
Welcome to the third segment of my interviews <33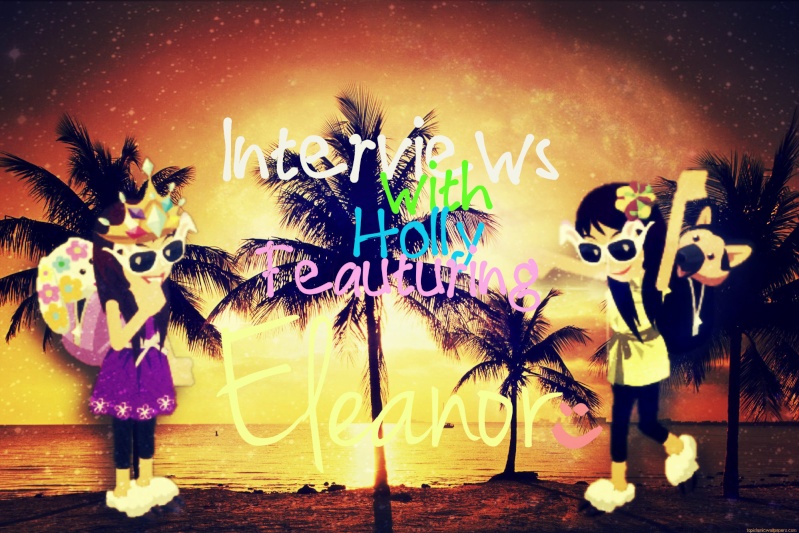 How is it like to be admin on such an epic forum?:
It's honestly such an honour, I'm so happy in my role as admin I wouldn't change it for anything it makes me so happy! Of course being admin means taking on a lot of responsibilities you have to take on as you have control over the whole forum, you have to put in a lot of work for layouts etc and put a lot of time into the forum itself by it is all totally worth it! I love every second of it and I can't thank everyone enough c:
What is your favourite rare item on Bearville and why?:
I love bunny glasses idk I have always liked them, I think they are super cute and go with every outfit and I wear them all the time 
What do you like to do on your free time?:
Ofc go on BVB, Tumblr, talk to my friends, cook something, read, take photo's, draw, practice hair and make-up looks, tidy my room, play board games with my family and watch films 

What do you love about BVB?:
I love how close everyone on BVB is like a little family and the positive vibe! Everytime I come on chat I'm surrounded by love, every member has something unique and inspiring about them which makes us one big happy family. We solve and get through all sorts of drama that may happen and we stick together through thick and thin!
Do you like my interviews so far? cx :
Yes I think they are really great and I think you should totally continue them c:
Any Shout outs<333?:  
This could be quiteeeeeeeeee long xD
Anika- You are so fabulous and amazing like where do I even start with you! You are my non-biological sister, my bestfriend, my wife, my everything I can't imagine living without you<333 We have so many jokes, you are so effortlessly funny, you protect me and stand up for me, you help me and support me and give me advice, you are so caring, funny, adorable, i can't even explain how amazing you are<33 i am your poophead and you are my bumhead [we are so romantic i can't even] our british banter is top knotch mate xD We've had our ups&downs but we get through everything because our friendship is so so so strong just like you! I admire you so much every single day with everything you go through everyday because you are so strong! You are very wise and smart smashing them A* in school 

 Some of our best memories oh gosh there are so many xD We started with google emails and you emailed me once when you were bored back in November and our friendship grew from there it went from there through to email, bvb, pm's, google hangout, yahoo messenger all these amazing memories that I read and cherish every single day! I trust you to the moon and back and with my life, I wouldn't change this friendship for anything, I'm willing to make it last forever because it makes me so happy and to quote Lana Del Rey "when someone else's happiness is your happiness that is love" < that's basically us, when your happy I'm so incredibly happy and when your sad I'm sad because I don't like to see you sad. I try and be the bestest friend ever possible to you because I should return the favour of you being an awesome bestfriend to me, I'm so glad we are friends I'd have no idea back in September 2013 that I'd be bestfriends with you and something I certainly don't regret! People can judge us and our silly humour and jokes but who cares when I'm talking to you/ with you you make my day brighter and me so much happy I can't live without you and I hope you know that I love you so much<3
Harry- You are also one of my bestfriends let me get out my iPod one second -bestieselfie- kay i love you so much too! We have some intresting jokes :oo You've also been my bestfriend for some time now and I cherish our friendship too it's one of a kind xD And so are you! Your so strong you go through a lot at school and online and I admire your strength and your courage so much! Your so funny and your taste in erm music video's is one of a kindm you got me addicted and literally crying and rolling on the floor literally peeing myself at lambie cam, like mah status and doge adventure xD You play a big part in my life you make me laugh so much and you make me so happy c: Ilyvm okay thanks for being a good friend!<333
Moona- We are so romantic our conversations xD We are pretty close to me and we have so many good memories like me smothering poo on your walls but um I'll leave that at there xD Ilysm<3 We share the same kind of humour and we are so funny okay we are comedians kay see yu bby ly x
Adventure/Bella:- You are so cute and pretty I can't<33 We also share pretty much the same humour you are so fabby and perfect okaay ilysm<33
Sammy:- You are my bestie you are so funny and flawless your obsession with Harry Styles and 69 is quite something xD Ilysmmm<333
Nadia- I love you and your personality you always manage to make me smile! You are so strong and funny<333
Holly- You are so so so strong with everything you go through at school! I'm always here for you okay c: Ilysm keep beautiful and strong<333
Mariana- You are so talented at graphics and everything in general and you are so helpful!<33 Ilysm girlie<33 c:
Marina/Betty- I've known you for a little while you like to post I can tell that xD We should definitely talk more but your so funny and your GCBM pictures are hilarious omg xD<333
Sadie- Your my arianator xD MICHELEEEEEEEEEEEEEEEEE CRIES I will leave this in honour of Michelle cheerio c;
Amy- Your so beautiful omg your graphics are also so amazing<3333 Ilysm<333
Blueberry- We met in BV and I recruited you I remember it so well xD Your so good at trading and ilysm too c:
Sorry if I didn't include you but I love you all to the moon and back and I'm so grateful for every single on of you! Thank you so much for this interview Holly, see ya<333
I hope you guys enjoyed and until next time <3333
Ultimate Member





Join date :

2013-08-01


Posts :

2542


Tickets :

2479


Location :

Canada


Warning

:



Great interview!
Ultimate Member





Join date :

2014-03-03


Posts :

1347


Tickets :

1355


Warning

:



Awesome interview!
Thanks for the shoutout (:
_________________
Founder Samantha





Join date :

2013-08-20


Posts :

86062


Tickets :

79680


Location :

With Harry Styles, don't bother me ;-;


Warning

:



AWWW ELLSS I LUURRRRRRVVVVV YOUUUU BBY, your shouout is so sweetttt
[made me cry,k,emotional times]
<333 That is an amazing Interview Holly<333 Aha I love reading each of your interviews, they are soo interesting gahh<333
_________________
Credit to Stacy for the set.
Founder Samantha





Join date :

2012-10-15


Posts :

12142


Tickets :

1591


Warning

:



Awwww Eleanor <3333333 you made my day readong that (Im crying). Ilysm <33333 you're my role model♥
Awww no problem everyone<3333 I LURRVVVVVVVVVVVVVVVVVVVVVVVVVVVVVVVVVVVVVVVVVVVVVVVVV YUUUU TOOO BBY<3333

Tysm for interviewing me Holly!<333
Elite Member





Join date :

2014-01-21


Posts :

8187


Tickets :

12447


Location :

Manhattan's Upper East Side


Warning

:



Aww it's no problem and tysm for the amazing comments, they are so sweet <3333 Also thanks for the shoutout<333 :DD
Ultimate Member





Join date :

2013-08-01


Posts :

2542


Tickets :

2479


Location :

Canada


Warning

:



---
Permissions in this forum:
You
cannot
reply to topics in this forum