Timezones
Pacific Time Eastern Standard Time Mountain Time Central Time Zone South Africa United Kingdom Atlantic Time
Statistics
We have
585
registered users
The newest registered user is
Avantai
Our users have posted a total of
288190
messages in
5115
subjects
A/N:

i wrote this part like a month ago, so it's not that great, but you'll get into it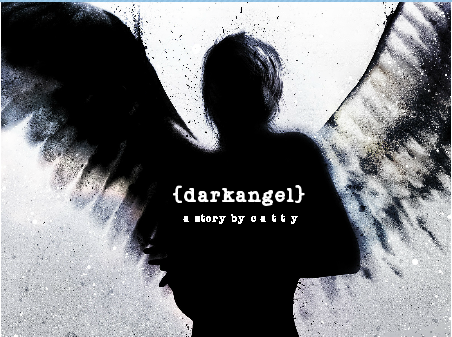 Part one.
Tired tired tired. I had just got home from a long day at a new school. My brother, Tom, and my sister Nicole weren't home yet, so I got the TV and watched some reruns. We had recently moved to Florida, and we're getting into hurricane season, but that was the last thing on my mind. I was home alone, waiting for my mom to get back from the pizza hut. I was not popular at all at school. At least I didn't have to get into a fight. During lunch, I had my doughnut stolen, and I found who took it. It wasn't the weakest dude on the school either. I had practically NO  bragging rights whatsoever, but I knew how to twist arms Indian style. It's a new "me" style of self-defense. If you don't know my name yet, it's Karla Winter. Well soon people thought twice before taking my doughnut s, not that it's much to go by, it's a Start. I still know one thing that no-one else knows and will never know. It would probably make me a heck of a lot more interesting and popular, but hey there are.more important things. Then my brother came in. He shuffled in muttering a barely intelligible greeting, and shuffled into his room. Hey, he probably had a rough day too. For some reason, people now rumor that I'm a witch. But-. Suddenly I got a text. To: Karla Winter From: Ben Hill
Hey, I noticed your a freshman, is it true ur a witch. Cuz if so that's awesome.
Omg. Who even started these stupid rumors. Flump. The sound of my falling head. Then Mom came with the pizza. One cry of "FOOD" brought us all out of our depression temporarily, and had us smiling like.... whatever. Nicole started watching some horrible Justin beiber rerun. "OH NO!! Turn it off! That dude freaks me out!!" moaned Tom.
Nicole was in 3rd grade. She turned the volume up higher, and my brother ran away clutching his ears. I gotta admit, I'm no JB fan, so I went to my room and continued watching the middle on my kindle. Sometime later in the night I woke up. It was about 1 am. It was also pouring down rain. I could not sleep, and I thought about going outside. I'll let you know another weird thing about me. I love rain, extreme winds, hurricanes, and tornadoes. So, I went outside quietly. It was hot and rainy, the sure signs of a coming hurricane. Something caught my eye in the dark. It was a figure. There was someone out there. I walked cautiously towards it. Then I noticed it had like really dark purple hair, and it was sobbing. "Uh hello?" I stuttered. It looked up, and for the first time I noticed it was a dude with silver eyes. It looked surreal the whole thing.
He stopped sobbing and said abruptly, "hey." "Are you... okay, would you like to come inside?" I asked, concerned. So, we went inside, and I learned about this mysterious new comer. I discovered that his name was Nick Declaire, he was in the same class as me, and that his girlfriend Gene had died of leukemia. He was a bit of a oddball, but hey I'm weird too. Finally, after a long pause, Nick said, "Do you believe in witches and angels?" I laughed, "That stuff is overrated." He stared at me for a second and whispered very faintly, "Liar."
Dedicated Member




0
534
344


Location

: a rock


Warning

:



_________________
Founder Samantha




27
86297
78952


Location

: With Harry Styles, don't bother me ;-;


Warning

:



---
Permissions in this forum:
You
cannot
reply to topics in this forum